KALAGARH TIGER RESERVE BIRD WATCHING
Birding in Tiger Territory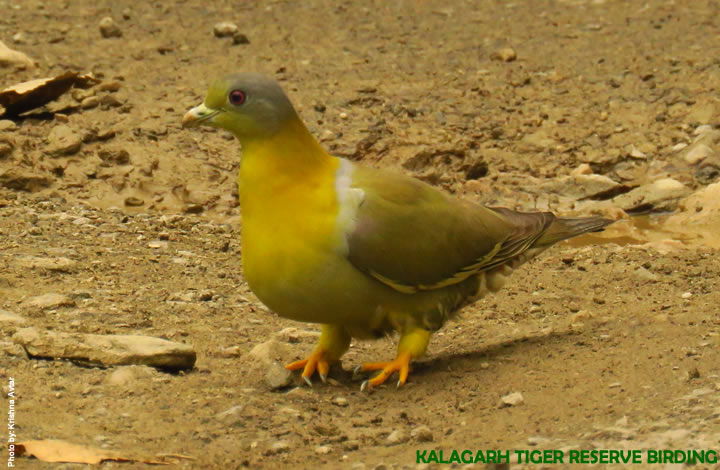 Kalagarh is an abode for many wildlife species in Shivalik Mountain Range, of Pauri, Garhwal. As the name confirms, it has a high density of tigers, leopards and others from the cats' family. It carries a lustrous breed of deer -chital, barking deer, goral, sambar, and hog deer. The herd of elephants can be spotted anywhere in the area while on excursion. Among others are porcupines, yellow-throated martens and langurs. The park has more than 580 species of birds, which includes kingfishers, wagtails, forktails, pheasants, hornbills, eagles, vultures; and about 50 species of mammals along with 25 species of reptiles like-crocodiles, king cobras, rock pythons and monitor lizards; as well as hundreds of species of plants and insects. The place is home to several species of trees such as sal, sheesham, semal, bakli, haladu, tun, sain, fig, bamboo, etc along with medicinal plants.
BIRDS OF KALAGARH TIGER RESERVE
Lesser Fish Eagle, Changeable Hawk Eagle, Common Kestrel, Short-eared Owl, Great Thick-knee, Great Hornbill, Greater Racket-tailed Drongo, Indian Pitta, Green-billed Malkoha, striated Babbler, Chestnut-capped Babbler, Paradise Flycatcher, Wallcreeper.
Birding can be done road side from Nauri entry gate to Sendhikhal, Sendhikhal to Dhontiyal, or Ramisera to Mundiapani FRH. Both side jungle road and buffer zone, but be careful as some time elephant, leopard movement may surprise you. Some area passes through water stream of Palain river, where you can find water birds. Yes there is core zone area also, it is Vatanvasa Gate to Halduparo FRH, and you need jeep with proper permission from Corbett, which can be easily get directly from Gate. The Nauri Entry Gate to Nauri FRH is one of bird heavan, it is better you get permission for night stay at Nauri FRH from Lansedowne FRH and spend time in that dense habitat. As wild movement is always there. Don't go alone, and always with in 2-3 persons with proper local guide. A 3-5 days tour is quite good for birding here.
BIRDS GALLERY KALAGARH TIGER RESERVE
By road. From Delhi to Kotdwara, Kotdawa to Dugadda, Dugadda to Vatanvasa Gate
Camp, Resorts, Home Stays, FRH