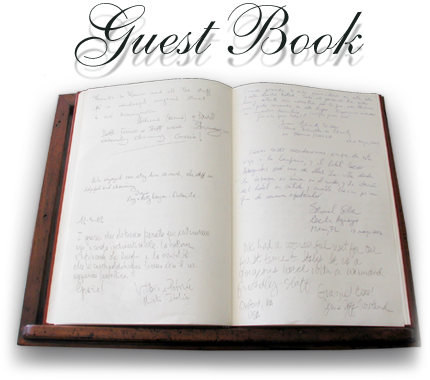 Your feedback is very important for us. This helps in improvement and encouragement
Outstanding Experience
This was my first guided birding tour, and first visit to Uttarakhand. My husband and I are amateur birders and getting to see the Himalayan birds was an exciting opportunity. Neer was our guide, and he is knowledgeable, driven and experienced with nature and birds. His efforts in understanding what we are looking for and making sure we have the best experience was outstanding, and there is so much to
learn from him about a lot of aspects such as bird habitats, behavior, surrounding nature, different birding locations, and so on. His way of planning the tour and communicating the details is impeccable. A big thanks to the team for giving us a memorable experience, and best wishes for future endeavours. Will look forward to the next tour!
Chaithra Thrilok, November 2021, Bangluru

Lovely Sattal
My husband and I are amateur birders and we consider ourselves extremely lucky to have found Neer through this website. He is by far the most knowledgable birder we have ever met and the most perfect guide. He was polite, helpful, encouraging, and patient in all our interactions with him. In just two walks (Sattal & Pangot), he has already taught us a lot about birds & bird photography. Neer has built a wonderful team & we spent time with one member, Asif, who also gave us very useful birding and photography tips. It's really great to see how truly passionate Neer is about building a community of interesting people who care about nature and birding. We look forward to many many more experiences with him and his team and can't recommend them enough!
Natasha Uppal, October 2020, Delhi

Excellent birding experiences!
This was my second year birding with Uttarakhand Birding and Krishna can be counted on to lead or organize an excellent birding experience.
This year Krishna organized birding trips for me to Jhilmil Jheel Conservation Area and the Ranipur Gate at Rijaji National Park with excellent guides, Taukeer at Jhilmil Jheel and Satendra at Ranipur. Jhilmil Jheel was a better birding experience because it has a greater diversity of habitats and thus more species of birds. Also one can walk there and that is usually a better way too bird. We saw well over 100 species there, combining walking and riding in a gypsy.
Ranipur is mostly forested habitat with no wetlands and though we had some wonderful sightings, we saw less than half the number of species. Birding is also hampered because it is in the core area of Rajaji and walking isn't allowed. However it was richer in other wildlife, including an exciting encounter with an angry bull elephant that charged our gypsy and followed us down the lane.
These day-long outings were perfectly organized and I had a wonderful time with both young guides who clearly enjoy sharing their love and knowledge of birds and nature.
I'd highly recommend Krishna to anyone interested in birding or nature in the Rishikesh area and beyond.
orito63 wrote a review Feb 2019,
Nome, Alaska
TripAdvisor Link
Krishna Mathur is an excellent birding guide…
I did a three hour bird walk with Krishna this morning and saw some really beautiful birds. A scarlet sunbird, plumbheaded parakeet, red billed leiothrax, blue whistling thrush, white capped red start, and turtle dove were a few of the many birds.
Krishna is a gentle soul, really easy to be with…friendly, totally present, and a really knowledgeable birder. He speaks excellent English, is very easy to understand and his fees are quite reasonable. Half of the 1500 species of birds in India, can be found in the Himalayan foothills of Uttarakhand …birding with Krishna is a highly recommended way to enjoy the majesty and splendor of nature.
Aum22 wrote a review Mar 2018
California
TripAdvisor Link
Wonderful, exciting bird and nature walk!
We took a bird walk with Krishna Mathur from town up into the hills. It was a beautiful morning, lovely walk and great company. We saw almost 30 new species of birds with an easy pace uphill to a beautiful waterfall and back. Krishna was very knowledgeable about birds and the area, and even took lovely photos to share with us by email. It was easy to communicate with Krishna about the walk on Whatsapp and email, easy to pay online, and easy to meet up for the walk. Highly recommend this activity. It was a lovely way to see the beauty of Rishikesh. He guides longer treks that sound wonderful as well.
Kathleen G
wrote a review Feb 2018
New York City, New York
TripAdisor Link