Watching birds in Gangotri National Park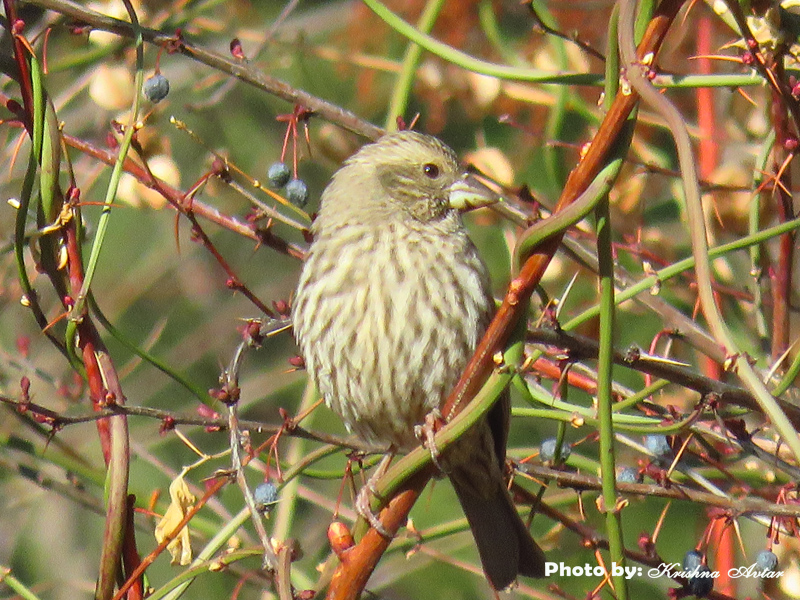 Harsil is a small village located in the state of Uttarakhand, at a height of 2620 m above sea level. It is located on the banks of the river, Bhagirathi, around 72 km away from Uttarkashi.
The village is situated close to Gangotri, one of the four Hindu pilgrimage centres or Char Dham. It is home to various tourist attractions, including the Gangotri National Park, which is located at a distance of 25 km from the destination.
Chukar(Alectoris chukar), Ruddy Shelduck (Tadorna ferruginea), Rock Pigeon (Columba livia), Snow Pigeon (Columba leuconota), Oriental Turtle-Dove (Streptopelia orientalis), Ibisbill (Ibidorhyncha struthersii), Great Cormorant (Phalacrocorax carbo), Bearded Vulture (Gypaetus barbatus) , Himalayan Griffon (Gyps himalayensis), Golden Eagle (Aquila chrysaetos), Himalayan Buzzard Buteo refectus, Hobby sp (Falco sp), Eurasian Kestrel (Falco tinnunculus), Collared Owlet (Glaucidium brodiei), Eurasian Hoopoe (Upupa epops), Himalayan Woodpecker (Dendrocopos himalayensis), Minivet sp. (Pericrocotus sp), Yellow-billed Chough (Pyrrhocorax graculus), Red-billed Chough (Pyrrhocorax pyrrhocorax), Large-billed Crow (Corvus macrorhynchos), Gray-headed Canary-Flycatcher (Culicicapa ceylonensis), Coal Tit (Periparus ater), Rufous-naped Tit (Periparus rufonuchalis), Rufous-vented Tit (Periparus rubidiventris), Green-backed Tit (Parus monticolus), Himalayan Bulbul (Pycnonotus leucogenys), Green-crowned Warbler (Phylloscopus burkii), Gray-hooded Warbler (Phylloscopus xanthoschistos), Streaked Laughingthrush (Trochalopteron lineatum), Variegated Laughingthrush (Trochalopteron variegatum), Goldcrest (Regulus regulus), Wallcreeper (Tichodroma muraria), White-cheeked Nuthatch (Sitta leucopsis), Velvet-fronted Nuthatch (Sitta frontalis), Bar-tailed Treecreeper (Certhia himalayana), Eurasian Wren (Troglodytes troglodytes),  Brown Dipper (Cinclus pallasii), Alpine Thrush (Zoothera mollissima), Blue Whistling-Thrush (Myophonus caeruleus), Spotted Forktail (Enicurus maculatus), Himalayan Bluetail (Tarsiger rufilatus), Plumbeous Redstart (Phoenicurus fuliginosus), White-capped Redstart (Phoenicurus leucocephalus), Blue-capped Redstart (Phoenicurus coeruleocephala), Gray Bushchat (Saxicola ferreus), Alpine Accentor (Prunella collaris), Brown Accentor (Prunella fulvescens), Russet Sparrow (Passer cinnamomeus), Gray Wagtail Motacilla cinerea, Western Yellow Wagtail (Motacilla flava), White Wagtail (Motacilla alba), Upland Pipit (Anthus sylvanus), Black-and-yellow Grosbeak (Mycerobas icterioides), Spectacled Finch (Callacanthis burtoni), Common Rosefinch (Carpodacus erythrinus), Beautiful Rosefinch (Carpodacus.  pulcherrimus), Plain Mountain-Finch (Leucosticte nemoricola), Rock Bunting (Emberiza cia)
The nearest airport to the destination is the Jolly Grant Airport, Dehradun. The Rishikesh Railway Station serves as the closest rail link to Harsil.
Home stays, Cottages, Resorts, FRHs