Watching birds in Aglar Vally of Himalaya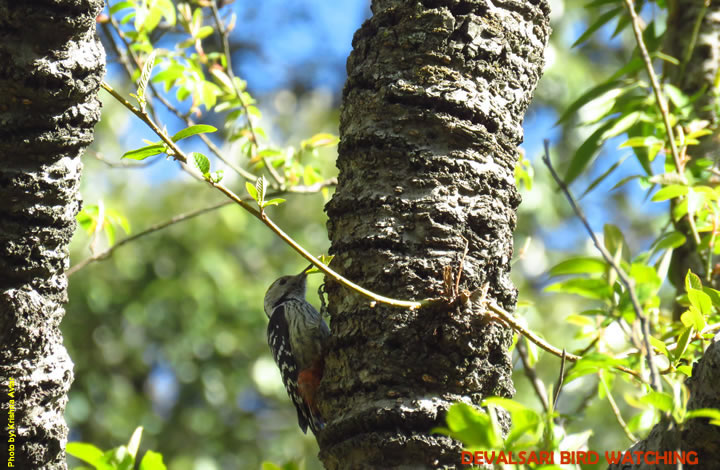 Devalsari Village (1,800 m) is the gateway to Nag Tibba (3,048 m)Trek. It is one of the four villages from where Nag Tibba trek can be initiated. Other villages are Pantwari, Manglori and Aunter. It is the heavenly gateway for those also who love to explore raw nature, birds this region and believe in isolated places. Passionate birder, trekker, explorers, writers, photographers can excel their skill in the peaceful and luring atmosphere of Devalsari. The changing terrain of Devalsari makes it a terrific birding destination.
Collard Owlet, Hodson's treecreeper, blue throuated barbet, common lora, khalij pheasent, wedge tailed pegion, grey headed canary fly catcher, Golden Bush Robin, Spot-winged Grosbeak, Cinereous vulture, Chukar Partridge, Mountain Scops Owl, Rufous-chinned Laughingthrush, Black-Faced Warbler, Mrs. Gould's Sunbird, Fire-breasted Flowerpecker, Fire-fronted Serin, Blue Whistling Thrush, Slaty headed Parakeets, Red-billed blue magpie, 100s of birds found here.
However Devalsari comes in District Tehri Garhwal. But it can be best approached through Mussoorie, which is 35 km from Dehradun.
Follow Mussoorie – Suwakholi (12Km) – Thatyur (21 km) – Devalsari (10Km)
Community run Home Stay, Lodges and FRHs